Your Personalized Service
Most people comment on our fast, friendly service. We try to call people by name when they come in the door and get to know their name if they're new to the store. We're special because of the way we treat people. We appreciate your business and do whatever we can to make your visit with us a pleasure.
What We Do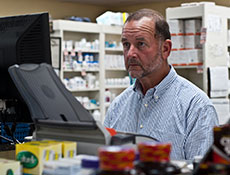 Bilingual Pharmacist
Hawthorne Drugs' owner and pharmacist is a native Cuban who is fluent in Spanish and has served as one of Athens' only Spanish-speaking pharmacists for over 30 years. Many native Spanish speakers come to Hawthorne's because there is no language barrier, making their experience both pleasant and convenient.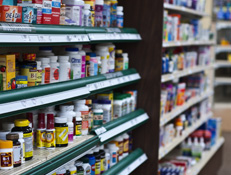 Vaccinations
The vaccinations we commonly give are Flu, Zostavax (Shingles), and doctor prescribed vaccinations. We also offer other vaccinations like tetanus, chicken pox, and others that are needed for world travel.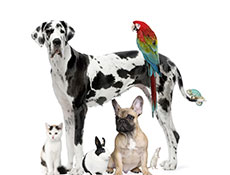 Veterinary Compounding
We prepare individualized medication for your family pets that are tailored to their weight and type. Their medication can also be flavored to make them tastier and more enticing, or even added to a treat for the extra picky eaters.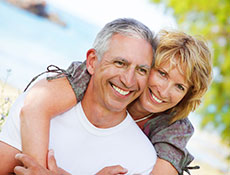 BHRT
BHRT is therapy purposed for Peri and Post Menopausal women who are experiencing certain symptoms. These symptoms include hot flashes, difficulty sleeping, weight gain, lack of energy and more.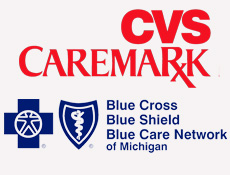 Prescription Drug Cards
We accept over 200 prescription drug cards! Among them Medco, CVS-Caremark, Blue Cross/Blue Shield, Express Scripts, Aetna, and Athens Area Health Plan Select are the most common in our area.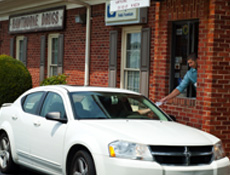 Pick-up and Delivery
Come in today and pick up your prescription from one of our friendly staffers or, if you're in a hurry, you can use our drive-thru window. We generally deliver once daily, but we will always try to get you your meds, even if we have to do it on our way home!
"Providing excellent patient care is the main priority here at Hawthorne Drug Co.."

Andy Ullrich
Additional Services
Dispose of Meds
Greeting Cards
RefillRx Mobile App
Shipping Drop Off
Text Notifications
Vaccinations
Automatic Refills
Free Vitamins
Immunizations
Medicare Part D Consulting
Unit Dose Packaging
Vitamins
Prescription Refills
Drive Thru
Durable Medical Equipment
Free Local Delivery
Prescription Shipping
Patient Resources
Compounding
Pet Compounding
Meet Our Team
Andy Ullrich
Andy Ullrich was born in Cuba in 1953. He came to the United States in 1966 on the "Freedom Flights". He lived and went to high school in East Point, Ga. before coming to Athens to attend the University of Georgia on a football scholarship. He graduated from Georgia in 1977 and purchased his first pharmacy in 1984. Andy enjoys spending time with his family especially his 4 grandsons. Customer service at Hawthorne Drugs is of utmost importance and Andy helps provide that to his patients.
Brandon Ullrich
Brandon is the store manager. He has no prior business experience and is in no way qualified to manage anything. Using his leverage as the owner's son he calmly brushed aside claims of nepotism by firing anyone who dared to mention it. After vanquishing his foes he now stands atop the corporate ladder as a leader of men and women. Brandon graduated from UGA with a six year bachelor's degree in Economics. He is married to Emily Ullrich, the Em of Em's Kitchen, and has a beautiful son named Tate and beautiful daughter named Claire. He has a coffee mug that says #1 Dad(poll source unknown) and is the 4 time defending Father of the Year(for his household). He likes golf, adult c league church softball, winning parenting awards, being humble, and most of all filling your prescriptions with the accuracy of something that is routinely mentioned when discussing high rates of accuracy.

Jane
Jane has worked at Hawthorne Drugs for 15 years. She is originally from East Tennessee and still a Volunteer fan. She moved to Athens after graduating from pharmacy school at Mercer University in Atlanta. She has boy/ girl twins and a husband who is a big Bulldog fan. She has previously worked as a pharmaceutical sales representative, in a hospital home infusion pharmacy , and for a large retail pharmacy. She enjoys working at Hawthorne Drugs and the satisfaction that comes with getting to know and counsel her patients. In her free time she likes to run with her 4 year old dog and is a member of a monthly book club.